GWP1500 8x11 In. Waterproof Sandpaper Sheets, 1500 Grit (Pack Of 50)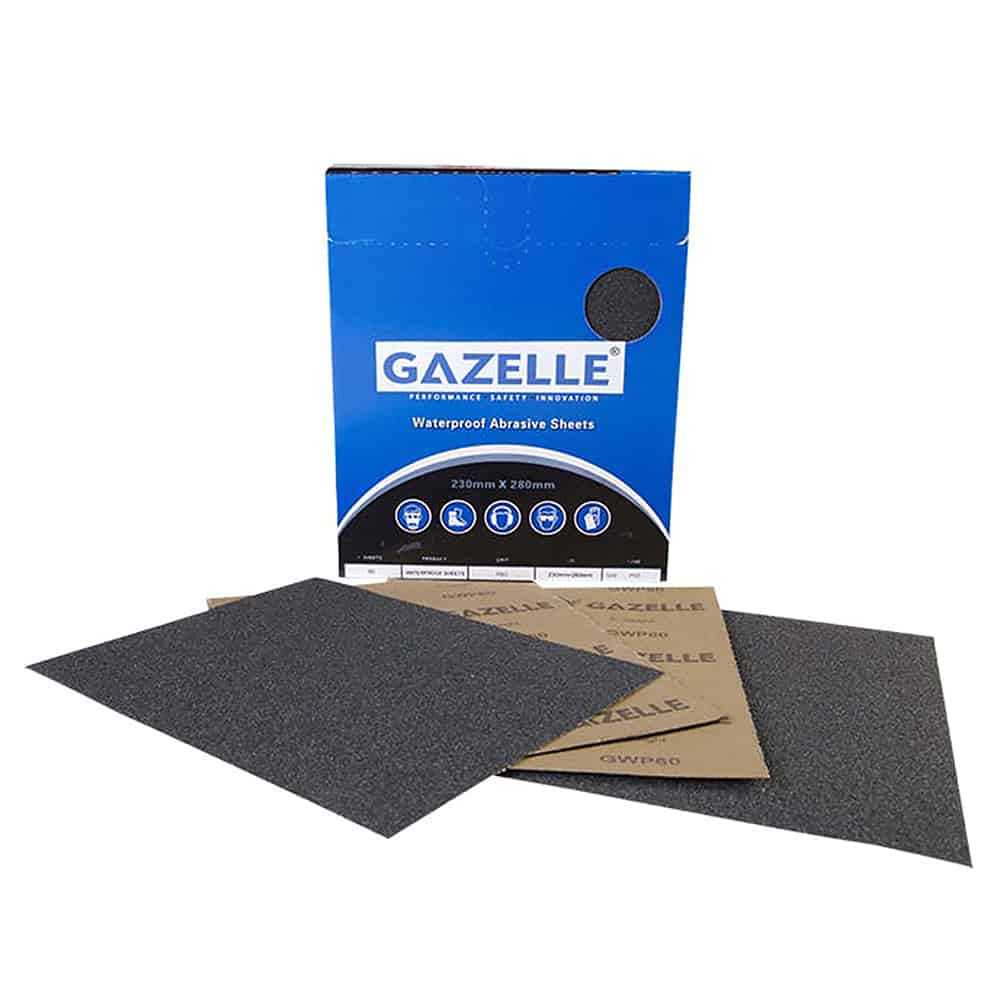 GWP1500 8x11 In. Waterproof Sandpaper Sheets, 1500 Grit (Pack Of 50)
Features
Gazelle waterproof silicon carbide resin bonded paper.
Commonly known as wet &amp.
Dry sheets are used primarily in automotive body work.
Flexible sanding sheets, anti slip coating ensures good handling.
High performance Silicon Carbide, closed coat waterproof sanding with a resin overresin bond
Electronically coated paper sheets with waterproofing treatment permits usage on wet and dry surfaces
Each pack contains 50 Wet/Dry Sanding Sheets.
Downloads
Packaging Info
Width

23 cm

Length

28 cm

Height

1.5 cm

Weight

0.5 kg
Size

8x11 In

Grit

1500

Type

Wet
explore more in Sandpaper Sheets